all about selling at our auction
How To Sell At Nazmiyal Auctions
The decision to sell your rug begins with a free valuation from Nazmiyal. If you have an antique or vintage rug that you would like to sell, our team of experts will be happy to provide an estimate, orchestrate the auction details and work with you through each part of this three-step process. We will help you with the following:
Completing a valuation and deciding to sell
Signing a contract and setting a reserve price
Receiving payment
Completing a free estimate is the first step in the selling process. For your convenience, all valuations are complimentary, and the process may be completed in several different ways. Choose the option that is best suited to your needs.
In-Person: Visit us in person with your item to receive a preliminary estimate. This service is available Monday through Friday during our normal business hours. Call: +1 (212) 213-5776

 

for an appointment and receive directions to our gallery.
Online: Valuations may also be completed by email if you are unable to visit our showroom. To achieve an email valuation, fill out an online valuation form

 

and submit photographs as directed.
At Home: In-home evaluations are available to clients who have large private collections that are more extensive and have a higher value. Please contact our main office to request an in-home estimate.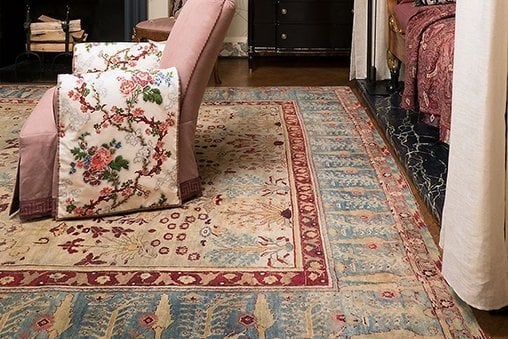 After your item has been appraised, specialists will work with you to determine the appropriate time for our auction, and we will address any other considerations or concerns that you may have. This post-valuation discussion will cover preliminary auction estimates, recommendations on the auction venue, and details about the possible timing of the sale.
If you decide that an auction is the right option for your item, you will be able to sign a contract immediately, and we will accept the item to be photographed and prepared for auction. Your sales contract will include the item's estimate, a reserve price if one has been determined, and other essential details.
Each lot published by Nazmiyal is subject to a seller's commission.
After an auction has ended, the seller will receive a notification containing preliminary payment details. All fees, as well as seller's commission, will be deducted from the closing price. Nazmiyal will process auction payments within 15 banking days after the auction closes, as long as the full payment has been received and the buyer hasn't filed a claim.
Seller Commission :
Unless otherwise stated in the signed contract of sale between the Principal and Nazmiyal, the seller is charged a sales commission of 25% of the hammer price.